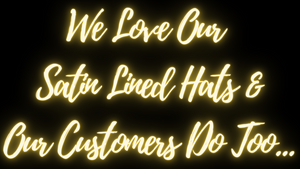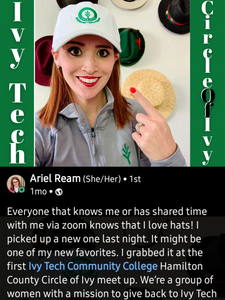 Circle Of Ivy | Ivy Tech
Ivy Tech's women's philanthropy circle, Circle of Ivy, creates resources and raises funds to diminish barriers to higher education for Ivy Tech Community College students. With almost 1,000 members, the circle both empowers and celebrates women making an impact in their community. In five years, the organization has raised over $876,000 to support innovative campus projects impacting local students across the state.
Learn More About COI
"Now my hat takes care of my hair!"
Our customers love the ease of conveniently integrating haircare into traditional headwear! No more hat hair, frizz, or hair loss due to constant friction. Now your hat will enhance your hair health by helping to lock in moisture and keeping hair free of tangles. What are you waiting for to take your headwear AND your haircare to the next level? All you have to do is order your new favorite satin lined baseball cap today!
Shop Our Collections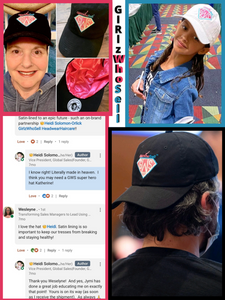 GWS | Girlz Who Sell
"Our mission in launching GirlzWhoSell is to close the gender gap in B2B sales and create the largest pipeline of diverse early stage female sales talent. We want to establish sales as an intentional and viable career CHOICE. We want to demonstrate to our Girlz that a CAREER in sales will provide them with flexibility, financial independence and endless opportunities for PROFESSIONAL growth.
We are not a company we are a movement!" - CEO, Heidi Solomon
Learn More About GWS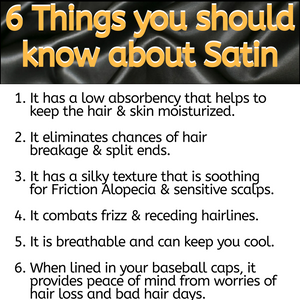 Is your school or community looking for a new product for a fundraiser?
Give our customizable satin lined baseball caps a try! We guarantee that you, your hair, and your supporters' hair will love these luxurious and modern hats that not only showcase the brand that you all love, but protects and promotes hair growth while advertising your brand/school/hashtag.
Our satin lined baseball caps are also great if you're just looking to merchandise to your unique brand's product line.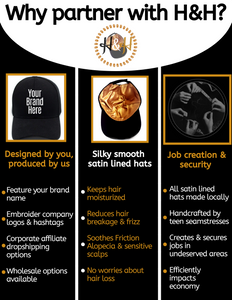 Partnering To Impact
The BCRFA (Breast Cancer Research Foundation of Alabama) and H&H are two organizations that are passionate about raising funds and awareness to find solutions for Breast Cancer Treatment. This is why we're teaming up this October to ensure that researchers have access to the funding they need to seize every opportunity for groundbreaking discoveries in treating Breast Cancer, as well as supporting those women who are surviving their fight against the disease. Join our amazing team today and order your Breast Cancer Survivor satin lined hat! You can wear it as a sign of support for a family member, close friend, or a complete stranger that has shared that they're fighting the disease. Additionally, it can be the perfect 'just thinking of you' gift if you just want to lift the spirits of a Breast Cancer Survivor in a special way!
Purchase My #Survivor Satin Lined Hat Today!
H&H | Headwear & Haircare
#Survivor Satin Lined Hat